Blog
How to write a marketing plan when you know nothing about marketing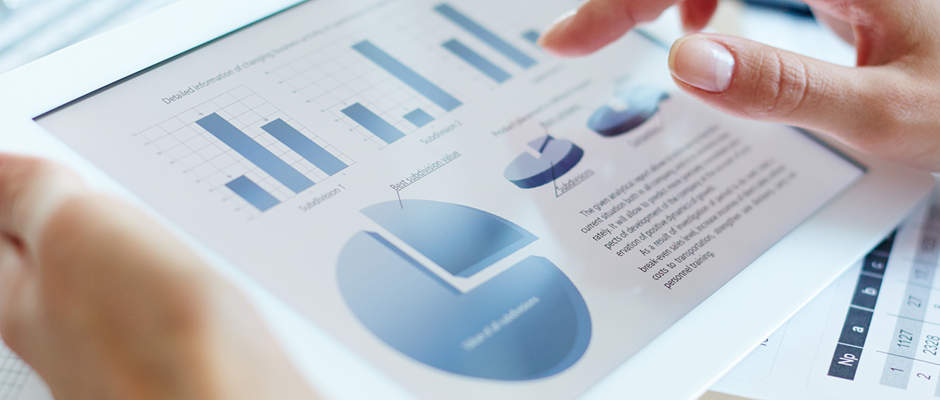 What's the million-dollar secret to starting a successful business?
The answer is, in a word, marketing.
No matter how good your product or service is, if there isn't a market for it, or you don't know how to reach that market, you aren't going to attain your business goals. That's why having a written marketing plan is important for most businesses. The research you complete to write the plan forces you to focus on how you're going to find customers and get them to buy.
There are some businesses that stumble on a hungry market that, in effect, dictates the marketing plan. Toni's Own Anisette Cookies, a cookie company in Peabody, Massachusetts, is one of them. It got its start in 2004 when Toni Khafif started baking and selling anisette cookies in a convenience store owned by her husband Mohamed.
"They flew off the shelves," Toni says. They realized they were onto something, and when a customer asked to buy a large quantity of cookies because a supplier had closed, they decided to take the plunge. Toni and her husband opened a wholesale cookie operation in an 800-square foot facility with less than $5,000 the following month. A month after that, they landed their first big chain store account. Now, although the company has never had a formal marketing plan, the company is a $2 million business and their cookies are in every major supermarket chain in the Northeast.
Most businesses aren't that fortunate. More typical is the story of a suburban couple who used all their spare money to buy tools and a van to start a mobile auto repair service. Then they realized they didn't have any money left to advertise it.
"The marketing plan is the foundation of a business (and a major part of a business plan)," explains Ronni Rosen, a senior business advisor at the New York State Small Business Development Center at Stony Brook University. "Yet many people treat marketing as an afterthought," she says.
What is a marketing plan?
A marketing plan is a written document that explains how you are going to get people to buy what you sell. According to Rosen, the three main parts to consider are:
Customers/Market – The more specific you are, the better you will be at focusing your marketing efforts.
Competition – Learn as much as you can about your competition so you can determine how to position and promote yourself.
Marketing Strategy – Marketing is everything you do to promote your product/service to obtain a profitable share of the entire market. How you execute that is your marketing strategy.
Identify your market and customers
Start your marketing plan by considering, the problem(s) your product or service solves and the need(s) it fills. A fence, for instance, is a simple barrier, but the problems it solves include privacy, security, keeping children in and blocking ugly views.
Now, look at the market. How many people buy what you sell every year and how much do they spend on their purchases?
Don't guess at this information. Research it using the following tools:
- Online searches will give you national statistics about the size of the market.
- Search the U.S. Census Bureau Quick Facts page for local demographics.
- Your local U.S. Small Business Development Center or SCORE office offers free help for small businesses.
Next, describe your most likely customers. Remember, "everyone" isn't a market. Neither is "all homeowners," or "all businesses in the county." Those categories are too broad. Look for niches within big markets such as seniors who travel frequently, for example.
The Competition
To win customers, you'll need to distinguish your business from competitors. Research who those competitors are, who they target, how they price themselves and how they make their brands known to their customers.
- Search the web for terms associated with your business, like "landscapers near Farmington," or "junk removal," or "sink manufacturer."
- Look at competitors' websites, slogans, ads and images to determine who they target.
- Look at Facebook, Yelp, Angie's List and other social media, noting what people like or don't like about them. Doing so can help you determine what makes you unique.
Summarize this research in your 'competitors' section, noting names and locations and your biggest competitors and competitive advantages.
Develop your marketing strategy
First, think of your business' strategic goals. These should match up to the goals in your marketing strategy. Then, prioritize each goal so you can then assign a budget to each. The budgeted amounts will also vary based on if you want to simply retain customers, bring new ones on board or really accelerate growth.
Next, determine the best ways to approach potential customers.
Networking, referrals, flyers, postcard mailings, email marketing, a website, posting to social media, advertising and speaking at meetings are common small businesses marketing tactics. But, to be effective, you need to be more specific by asking questions like:
- What networking groups do your ideal customers attend?
- Where do they hear about businesses like yours?
- How many times will you have to communicate with them and how long will it take to make them a customer?
- What tactics can you use to get your name in front of the most customers, repeatedly, in the most cost-efficient way? Who in your company will handle these tasks?
The Key to Success
If you need motivation to get started, use one of the many helpful marketing planning worksheets online as a guide. Once you have all this information down on paper, create your budget and get to work. Choose one or more people to carry out the various marketing initiatives and set a timeline. Don't try to do everything at once. Pick the top strategies and implement them, making sure that the tactics you choose lead to repetitive communications with your most likely sales prospects.
"Remember that a marketing plan is just a tool," Rosen says. "You need to evaluate your results periodically and make changes quickly if something isn't working. Do not keep paying for any marketing technique if it does not seem to be helping to increase your business."
By keeping the three main considerations of a marketing plan at the forefront and adjusting as necessary, you'll be well equipped to position your business for success in the most effective way possible.